The OBP Neutrality Subprogram is part of the OBP Certification Program, created by the NGO Zero Plastic Oceans (ZPO), which focuses on reducing the amount of plastic waste that enters oceans. It is a market-based mechanism for financing the removal and treatment of non-commercially recyclable OBP, and is complementary to the OBP Recycling Subprogram that caters for the commercially recyclable portion of the OBP. Combined, both Subprograms ensure all Ocean Bound Plastic can be collected and managed following environmentally sound and fair-trade practices.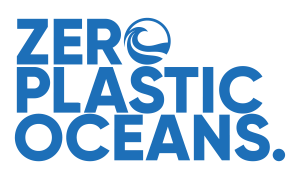 Non-Commercially recyclable OBP (NCR OBP) is a major issue because this plastic waste represents most of the OBP (more than 80%) and has no value for collectors. It is therefore left to pollute the environment and enter oceans, while collectors only focus on materials they can resell. The OBP Neutrality Subprogram creates an opportunity for collectors to issue and sell OBP Credits when they collect and treat NCR OBP.
Credit Mechanism and Standards
To be able to issue OBP Credits, Organizations with projects collecting and treating NCR OBP must be certified to the OBP Neutralization Service Provider Standard. Each OBP Credit issuance referring to a specific OBP weight is also verified by the certification body to ensure collection and treatment of NCR OBP is effectively done. After verification and issuance of a Neutralization Certificate, OBP Credits are registered in Zero Plastic Oceans´ registry.
OBP Credits buyers (actors of the plastic value chain or plastic users) can purchase the credits directly to the project or to traders. Buyers wanting to make OBP Neutrality claims for specific production scopes (meaning they compensate the weight of plastic they put on the market by removing the same weight of NCR OBP from the environment through the purchase of credits) can use the OBP Plastic Producers and Users Standard to get their claims third party certified.
Trust and transparency
The OBP Program relies on transparency and independence of actors. Audits and certifications are performed by approved third party certification bodies and all documentation is available on the program website.
Environmental and social impact
Combining both Subprograms allows organizations to collect ALL plastic waste at risk of reaching oceans. This ensures a complete job and the environmental impact is real. Combining both Subprograms also allows waste pickers to gain in efficiency, (collecting more commercial plastic waste in less time), therefore increasing their revenues.
Maximizing retribution to the projects
ZPO uses simple tools and proof of work mechanisms so that OBP Credit transaction fees are low, ensuring most of the financial flux goes directly to projects, while OBP Credit buyers still get the proof of work done and the assurance of the third-party verification and certification.