BVRio assisted two of three social projects approved in a recent public selection to add value to the solid waste disposal generated by Petrobras facilities in Rio de Janeiro, Brazil. The cooperatives Transformando and Coopama signed a memorandum of understanding (MOU) with BVRio to receive support from our circular economy team in presenting their proposals, and now our team will help with the implementation of an investment of $ 7.9 million Brazilian Reais, to be disbursed over the next three years.
The cooperatives will use Circular Action's KOLEKT app for online monitoring of the waste flow, contributing to the traceability, transparency and reliability of the disposal process.
Through this partnership, Petrobas (Petróleo Brasileiro S.A., which is a state-owned Brazilian multinational corporation in the petroleum industry headquartered in Rio de Janeiro, Brazil) aims to send recyclable and reusable solid waste generated by four Petrobras properties in the metropolitan region of Rio de Janeiro to three cooperatives in total included in the public call, which will receive together about 600 tons of reusable materials per year.
In addition to the materials, the cooperatives will receive support from BVRio to implement the funds and invest in training and education, vehicles, sheds and equipment maintenance and environmental education actions.

The Cooperative of Environmental Recyclers (Transformando) was selected for its project 'Transforming Socio-Environmental Realities' and will receive an investment of R$ 4 million. Transformando intends to modernise its infrastructure and processing line, increasing its waste recycling productivity. Created in 2007, the cooperative currently has 45 members, who will be responsible for processing waste from Petrobras properties located in Rio de Janeiro and Belford Roxo.
«The partnership between Transformando with Petrobras is a big achievement, as it will contribute both to the expansion of the infrastructure, increasing capacity for sorting and production, as for the social side, creating opportunities for decent work and inclusion for people in situations of social vulnerability.» Luciana Pombo, Transformando project coordinator, commented.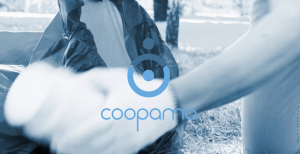 In addition to actions for the appropriate disposal of collected waste, the same four Petrobras properties will also be served through the project 'Cooperate to Recycle' from Cooperativa Popular Amigos do Meio Ambiente – COOPAMA, which will receive an investment of R$ 3.9 million over the next three years. The cooperative will provide a new training programme, waste flow and financial management, benefiting more than 150 cooperative members.
Pedro Succar, BVRio circular economy specialist, says the financial support will help increase the income of waste pickers. «With the injection of these funds, we are going to improve the working and living conditions of the members, buying more efficient equipment and offering basic courses, such as financial management, as well as woodworking courses open to the community.»