The Myanmar Recycles project has been recently selected as one of eight 3R Pilot Projects that will test the Plastic Standard developed by VERRA on behalf of the 3R Initiative. The successful bid was quickly spotted by the local press in Myanmar and highlighted in this article published in The Myanmar Times.
In Myanmar, just like in many other developing countries, governments have limited financial and technical resources and therefore insufficient capacity for effective recovery and recycling of waste. These gaps are often filled by waste pickers, small businesses and co-operatives that strive to make a profit out of collecting and/or recycling of waste. These entities have limited access to financial markets. Supporting them is vital for improving the local waste management infrastructure and transitioning to a circular economy model while decreasing poverty and improving work conditions of millions of people.
THE PLASTIC FILM WASTE CHALLENGE
Myanmar Recycles has also an additional challenge. It is one of the very few projects that collects and recycles post-consumer plastic film waste (plastic bags, wrap and light packaging) which is arguably the hardest plastic to collect, sort, and wash. Recycling this type of waste is particularly challenging because of its very low value and a complicated collection and sorting process. The lack of specialized equipment and infrastructure means that the removal of organic waste from the material is often performed manually. Moreover, in countries like Myanmar, the lack of collection and/or recycling infrastructure makes even the popular PET plastic largely undervalued. It all means that collection and recycling become increasingly unprofitable which boosts the production of virgin plastic. This vicious cycle is the most common cause of why so many smaller projects in developing countries find it hard to survive. The result is a rapidly growing plastic pollution that harms the environment and poses a serious health threat to local communities.
Very often these projects are the only source of income for local people. Myanmar Recycles works with waste collectors, who manually collect plastic film at the landfill. "We are working with them to provide a higher quality film. Often, there is still garbage inside the bags or the bags are tied with PP string, which our company cannot process and if combined with LDPE and HDPE, it can lower the quality. We are paying the collectors more and organizing them into teams to sort the plastic film before it leaves the landfill" says Mimi Wu, Co-founder & CEO.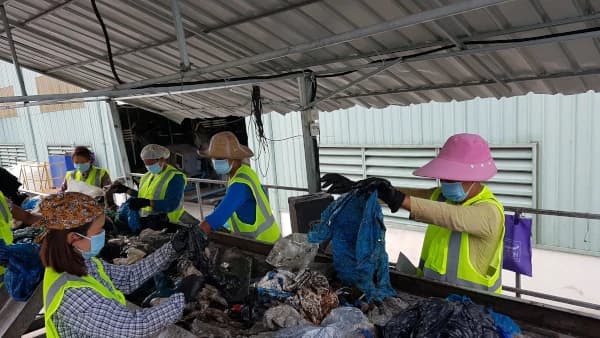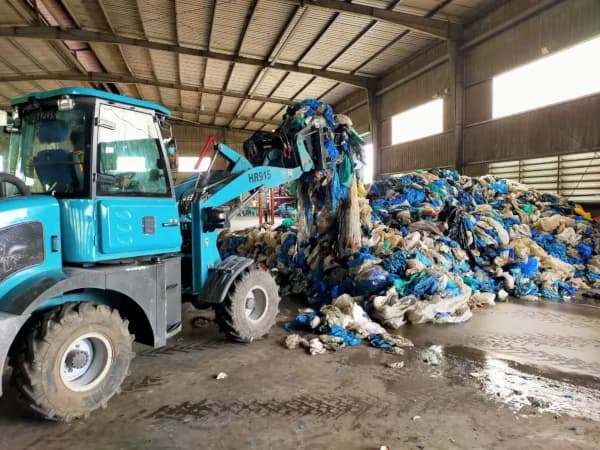 The harsh reality is exacerbated by lack of financial aid, no access to potential investors or technical support: "We also face challenges such as accessing capital from formal lenders like banks as well as a lack of technical expertise within Myanmar around recycling and using recycled plastic".
Circular Action Hub has been created to help projects like this one dream big and attract the necessary capital. The Circular Crediting Mechanism and its performance-based payments are likely to increase the value of waste plastic, thereby catalysing new and expanded waste recovery and recycling activities and making new projects and investments viable, which previously could not be justified financially. The CCM may drive more capital into local economies by attracting more investment from the packaging producers that need access to post-consumer recycled feedstocks.
Myanmar Recycles was one of the first projects that pre-registered in Circular Action Hub. Despite the odds, Mimi, co-founder Henry Cox and their team have managed to keep the project up and running providing employment to hundreds of people. MR has employed and trained over 150 workers (47% of women) at its recycling plants and engaged with over 230 waste pickers, who often lack national registration cards, which prohibits them from entering the formal workforce. Most live near the plant and are unskilled. They are provided with proper training (including health & safety), PPE gear, and social security, where applicable. The management is now planning to ensure free health checks for all their staff through a partnership with Medical Action Myanmar NGO.
Mimi and her team have very ambitious scale-up plans for the project. They hope to raise enough capital to purchase new equipment and establish several new waste collection networks to ultimately triple the amount of collected plastic waste.
CIRCULAR ECONOMY STARTS AT LOCAL LEVEL
Projects like Myanmar Recycles are the true backbone of a local circular economy for plastics and other types of waste. Besides the obvious and well documented environmental impact, they improve the livelihoods of local communities providing opportunities for women who very often would otherwise struggle to make ends meet.
True transformational change often starts at the grassroot level. The financial support that Circular Action Hub offers is not charity, but a well-deserved remuneration for the environmental service that these projects deliver. We already learnt that the environmental degradation has no borders. As damage to biodiversity in one place has a ripple effect, so does the environmental gain from projects like Myanmar Recycles. It benefits all of us.