The KOLEKT waste management app has just turned one, and what a year it's been! We set out to get the app into the hands of the very people who helped design it, informal waste pickers, and to test it in real world environments.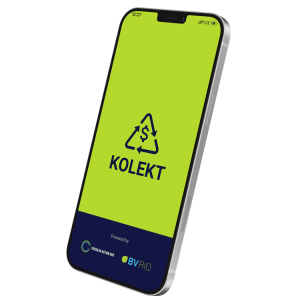 In three different countries, in four very different situations we've honed and tested KOLEKT, achieving a total of 7,200 transactions between waste pickers, waste buyers and recyclers, resulting in the sale of 5,400 tonnes of recyclables in Vietnam, Brazil and Mozambique. Additionally, people working in waste management in other countries including India, Indonesian, Jordan and Mexico have also been downloading the app where it works in the local languages.
In Vietnam it is being used to offer, buy and sell used beverage cartons in a project funded by Tetra Pak Vietnam. With previously no value to waste pickers, used cartons remained in the environment, but in a project run in partnership with PRO Vietnam, they are now being collected and traded with waste aggregators for onward recycling into paper and composite building materials. Read more about this project.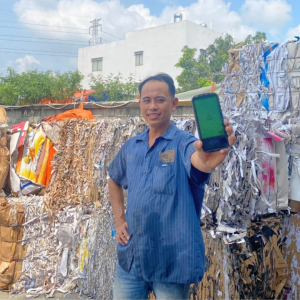 "We can now advertise our continuous demand for recyclable cartons and cardboard (OCC), modifying our asking price and conditions. This brings us new and unexpected suppliers that can bid to deliver to us directly." Ms Diem, procurement manager of Dong Tien Paper Vietnam, a paper recycling company in Saigon.

In Mozambique, the recycling NGO AMOR is using KOLEKT to register and buy marine plastics from community waste pickers and beach cleaners. Through the transparency of the transactions on the app, the recycler has been able to pay bonuses to the most prolific collectors.
And in Rio de Janeiro Brazil, KOLEKT is being used by fishers using their non fishing days to collect marine waste and earn an additional income in a project run in collaboration with Brazilian NGO, BVRio. The fishers are paid incentives for all marine waste collected with the support of Italian social enterprise Ogyre. Read more about this project.
"KOLEKT is uncomplicated, easy to use, easy to understand, and very intuitive." Ronaldo Barboza, Fishing for Litter Project Coordinator.
Also in Rio, waste picker cooperatives Coopama and Cooper Ecologica are using KOLEKT to monitor the plastic recyclables bought and sorted from two residential buildings without a municipal collection. Funding from the Alliance to End Plastic Waste is being used to pay incentives to these cooperatives when transactions take place, increasing wages and allowing investment in infrastructure. Read more about this project.
New features recently added:
Stock control

allows users to check their stock levels in the app of 10 different materials and make corrections to their stock levels to reflect their real stock.

Convert points to cash

: users earn points whenever they sell materials or bring new users to the app, once they have accumulated points they can transfer these points to known users or to 'KOLEKT Cashiers' who will give the local currency equivalent of cash for the points. In each active country we have one appointed 'cashier' that buys all points from anyone for cash, a bit like the central bank per country in the app.

Graphs in the backend

:

licensees of the KOLEKT

app can now track transactions, weights and users through the new graph interface.

Special announcements

made to users in a particular country: for example the announcement of a new national buying price for PET bottles, or a new rewards scheme.

New material categories

such as marine waste, hazardous waste, construction materials, and general garbage have been added to our standard list of 10 materials already offered.
"What we are most proud of though, is that KOLEKT now works for informal collectors that have a simple feature phone, or even no phone at all. This allows them to receive points, trade, and login to cash out their points using face recognition with the app installed on someone else's smartphone. We need to make technology work for the poor, because they asked us to, and they helped us design it." Reflects Thierry Sanders, Circular Action Director and app developer.